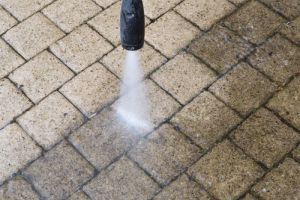 Pressure Wash, Roof Cleaning, Stain, Treat and Repair
Did you know that Google says that Washington is the #1 Market in the nation for Roof Cleaning? On a per-capita basis, our great state has about one-third more interest in Roof Cleaning than the state in the 2nd place, and that is Florida. Do you want to see the statistics?
Sometimes, it helps to be able to talk to ONE team that can scale UP to do some quick Pressure Washing, and when discovery is performed, you might be left needing Roofing or Deck repairs without advanced warning. It helps to be able to get all of those services from a GREAT team of passionate workers that know how to do it all. Planning ahead and allowing for the purchase of materials in bulk can lead to great discounts when done properly. Sometimes purchasing some lumber and other repair materials at the same time as other cleaning products can give up to a 10% discount at companies like 'Home Depot'. You should give us a chance to demonstrate these savings!
---
Options:
Extra-Safe Environmental Solutions
Tough Cleaning Jobs
Preventative Maintenance
Process
Driveway
Deck
Roof
Outdoor Furniture
Surface Cleaners
Detergent
Safe Bleach Alternatives
Commercial Projects
Tough Tile Cleaning
Moss Removal
Wood Shingles
Gutter Cleaning, Repair and Installation all in one place!
Soft Wash Algae Removal
Low-Pressure for other materials
High-Pressure for certain materials
Pet-Safe and Farm-Safe methods
Metal Roof Repair Resistance and Durability
Metal Roof Oil Canning
Metal Roof True Waterproofing Systems
Metal Roof Protection from Leaks, Rust and Weather
Metal Roof Energy-Efficient Cool Roofing Systems
Leaking
Failed Fasteners
Failed Seams
Failed Flashing
Failed Sealant or Butyl Tape
Scuffing and Scratching
Corrosion
Dissimilar Metals & Materials
Chalking and Fading
Other Installation Errors
---
We have the equipment, and many times we can find the RIGHT combination of Passion, Skills and Energy that will make you feel refreshed. Maybe we can find a creative solution to ALL of your project needs!