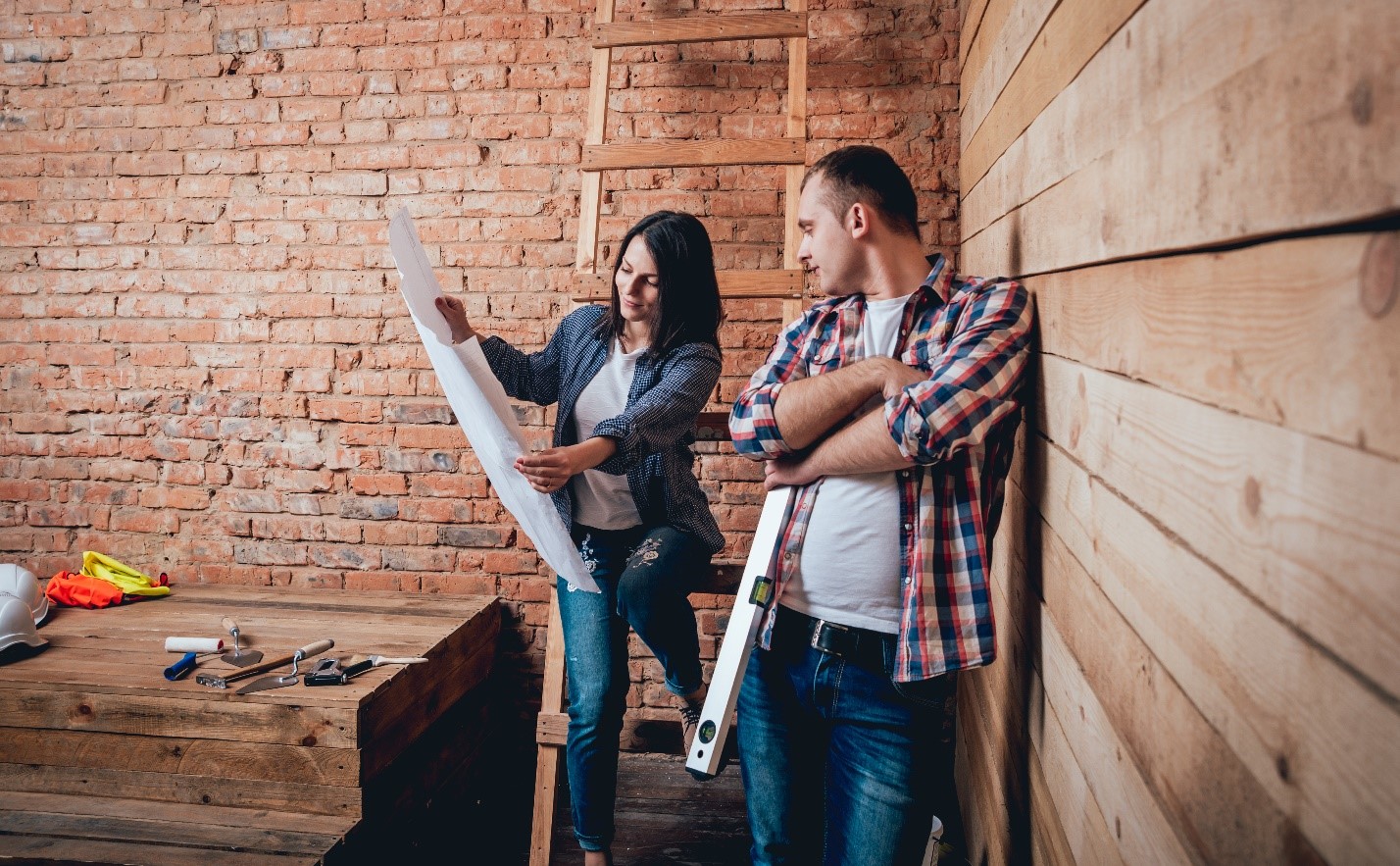 4 Tips to Avoid a Stressful Home Renovation
I found this article and wanted to share. It seems like everyone is getting some home improvement projects done, and it's really all about doing things in a stress free way. Here you are
What do you want to get fixed at your house? Let us know if you have any questions, or you want to get on our schedule:
Tips to Avoid a Stressful Home Renovation
If you're tired of staring at the same (drab) four walls, it may be time for a home renovation. Your home is one of your most important assets and tackling a renovation can help increase its value. Plus, you'll get the benefit of enjoying your new and improved living space for years to come.
We know home renovations are stressful but don't worry—we're here to ensure this one goes smoothly. Read on to learn four ways to avoid a stressful home renovation.
Tip #1 – Prioritize Your Projects
Even with unlimited resources, home renovations take time. Assuming you don't have unlimited funding (reality strikes again), it's even more important to prioritize your projects. Deciding what you want to address first will not only help you allocate time and money appropriately, but it will also help you avoid mistakes that come with trying to bite off more than you can chew.
It's helpful to break your renovation to-do list down into two categories:
Structural projects
It's a good idea to address significant structural projects first. Not only will these renovations add the most value to your home but leaving them unattended can necessitate more expensive repairs down the line. Non-cosmetic projects include:
New roofing
Plumping, electricity, or HVAC repair or replacement
Teardowns or expansions
Cosmetic Projects
Once you've gotten the bigger projects taken care of, you can move on to the fun part—making your home beautiful! Cosmetic projects include:
Installing new countertops
Updating flooring
Painting or adding a backsplash
Tip #2 Know When to DIY (and When to Hire Help)
Striking a balance between getting your hands dirty and relying on the pros can be tricky. To get it right, you need to be honest with yourself about your abilities (no, you shouldn't rewire your kitchen without an electrician, no matter how many YouTube tutorials you've watched).
It's also important to factor in the cost of your time. You might be able to handle certain projects on your own, but if the time cost is greater than the cost of hiring a professional, you may want to reconsider. Remember: time is money.
Tip #3 – Make Sure You Have the Cash-Flow
Regardless of how many projects you're willing to do yourself or how frugal you are when selecting materials, renovations can be expensive. Ensuring you have enough cash to complete your projects before you begin will help you avoid having to live with a half-way completed bathroom remodel or a kitchen without a stove (yes, these are possibilities if you don't plan).
Sometimes, this requires looking beyond your personal savings account to fund your improvement projects. You can always take out a conventional loan, but don't forget to look into options like a HELOC, FHA loan, or home refinance for veterans first.
Tip #4 – Set Realistic Expectations
Renovating your home can be exciting and rewarding, but it can also be frustrating. Bracing yourself for a few mishaps will enable you to get back on track faster. It's helpful to have a plan to keep your sanity intact as you take on this huge project.
Try booking a few nights in a hotel to give yourself a break from the renovation grind or give yourself one day a week where you don't do any renovation-related work. Your mental health will thank you.
Ready, Set, Renovate!
We can't promise that your renovation is going to be totally stress-free (you'll probably want to throw paint at the wall at least once), but we can assure you that if you follow the tips above, the process will be a lot more manageable. So, what are you waiting for? It's time to turn your house into your dream home!
Source: https://www.gildshire.com/4-tips-to-avoid-a-stressful-home-renovation/