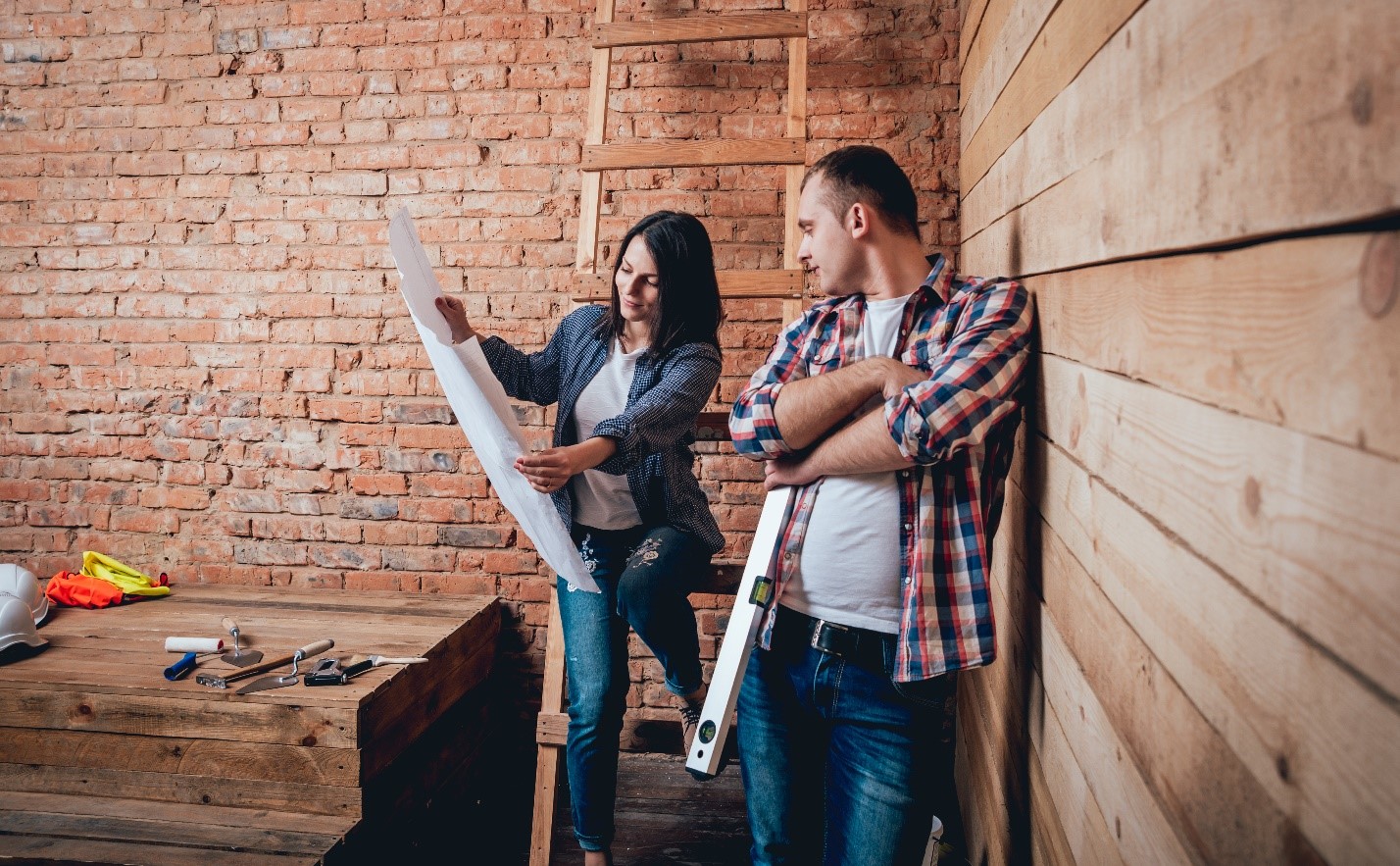 Options for financing a complete home renovation
We all have seen the headlines, that Remodel projects cost more during the era of Covid, and that timelines are longer. Here are some ideas from an article that I ran into, and I thought I could share this information with you:
FHA 203k loan
If you're just moving into the home you plan to remodel, consider using an FHA 203k home improvement loan. A 203k loan allows you to wrap the cost of repairs up in your mortgage, meaning you only have to worry about making one loan payment. On the plus side, these loans often offer lower interest rates than other types of financing. However, they are also highly regulated, and there are specifications for how money must be spent.
Cash-out refinance
A cash-out refinance involves refinancing your existing home loan and taking out more money than you currently owe on your home. The excess money from the loan is given to you in cash and can be put toward anything you'd like, including your new kitchen renovation or bathroom remodel.
Refinancing your loan also typically offers better interest rates than other financing options. However, it comes with a big caveat. Since your home will be used as collateral when you do a cash-out refinance, if you become unable to make the monthly payments on your renovation loan, you could be at risk for foreclosure.
Home equity line of credit (HELOC)
A home equity line of credit (HELOC) works more similarly to a credit card than an installment loan like you'd find with a cash-out refinance. In this case, you'll be able to borrow money against the equity in your home, as needed, up to a limit predetermined by your lender.
That flexibility is what makes HELOCs a particularly good option as a renovation loan. However, like the 203k loan and cash-out refinancing, it also comes with a potential foreclosure risk if you stop making your monthly payments.
Personal loan
In contrast, personal loans are unsecured, which means they're not tied to an asset like your home. Instead, your approval for the loan is based on personal factors like your debt-to-income ratio and credit score. That said, a personal loan will typically have the highest interest rates out of all the options on this list.
Source: https://www.fool.com/millionacres/real-estate-investing/house-flipping/home-renovation-costs/